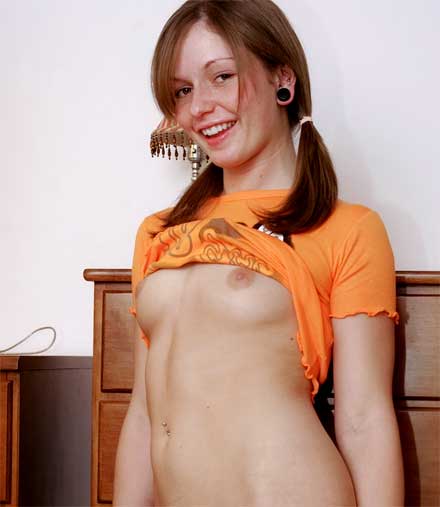 I always love finding fresh new coeds to enjoy, and it's even better when a cute girl next door type not only gets topless online, but also ends up opening her own sologirl site for us to enjoy. Little Cookie is a cutie, not a stunning model type girl but rather a true student and coed with a very nice natural look, and some really nice small college tits. Her boobs are probably a small B cup, but they are really nice perky tits with a nice angle to them and her nipples point up so well, very enjoyable to check out. From her site:
I'm Cookie, the fun sized girl girl next door! I'm probably not the typical girl, I'd hate being typical. I've always been 'one of the guys', I ride motorcycles, jumped out of a plane, done all kinds of things some call extreme. I have my girly side too, you'll see lots of that! 😉 I love everything retro and vintage and that includes music – rockabilly, classic rock and metal!
She's hot, she's cute, and she has really nice perky little titties!